Description
Highlight
For 12 months old and above.
Not all yogurt cubes are made equal. Every pack of ALL-RIGHT Yogurt Cubes gives you the perfect amount of probiotic goodness with over 4 BILLION live active cultures, including Lactobacillus, Bifidobacterium & Streptococcus families.
Every packet made with 4 billion CFU live active bacteria.
Made with Real Fruits.
Uses Freeze dry technology to preserves nutrients.
Healthy & Delicious.
Live active cultures chosen from best supplies for the season, including lactobacillus acidophilus, bifidobacterium longum, streptococcus thermophilus and bifidobacterium bifidum.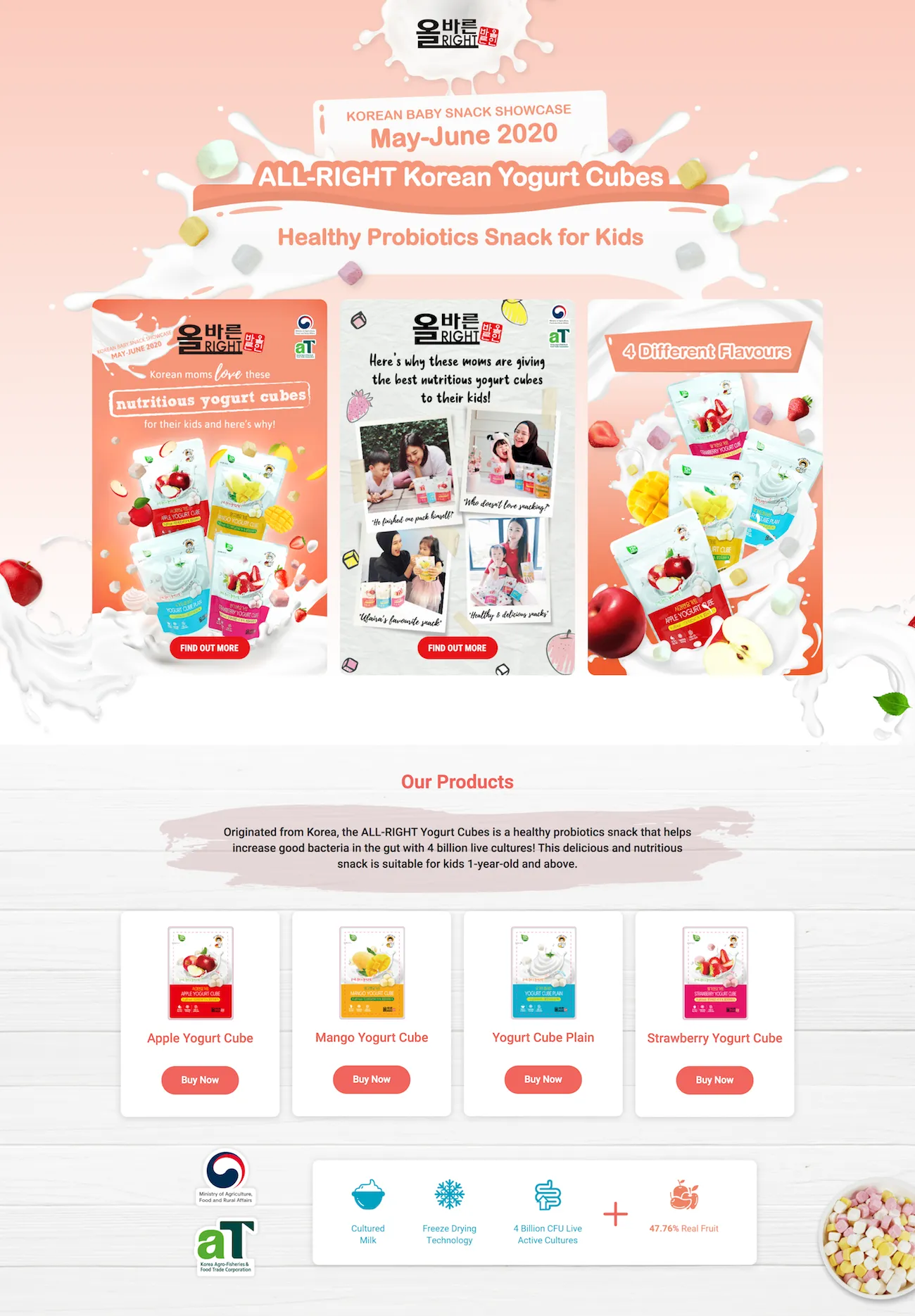 Reviews (0)
view all
back